Close
Week at a Glance
Your five day detox menu
Ingredients list
All Ingredients
Smoothies - Contains Nuts: Blueberries, Blackberries, Strawberries, Raspberries, Bananas, Spinach, Cacao, Walnuts, Vanilla, Celtic Salt, Pomegranate Juice, Unsweetened Vanilla Coconut Milk, Kale, Swiss Chard, Green Apple, Celery, Avocado, Lemon, Hemp Seeds, Chia Seeds, Spirulina, Bee Pollen, Monk Fruit.
Juices: Green Apple, Spinach, Arugula, Lemongrass, Tea, Pear, Matcha, Pineapple, Carrot, Sweet Potato, Lemon, Cayenne, Ginger, Turmeric, Cucumber, Garlic, Daikon, Chlorella, Napa Cabbage, Gold Beets, Beet Greens, Celery, Romaine, Cilantro, Tomato, Jalapeno, Red Bell Pepper, Himalayan Pink Salt, Black Pepper, Horseradish Root, Oil of Oregano.
Soups: Butternut Squash, Brussel Sprouts, Shallots, Sage, Vegetable Broth, Extra Virgin Olive Oil, Asparagus, Leek, Potato, Garlic, Carrots, Ginger Root, Turmeric Root, Garlic, Coconut Cream, Kale, Spinach, Swiss Chard, Celery, Parsley, Lemon, Onion, Cashew.
Bone Broths - Contains Meat: Carrots, Celery, Fennel, Shiitake Mushrooms, Cordyceps, Onion, Garlic, Moringa, Kambu, Yellow Miso, Cayenne, Rosemary, Thyme, Bay Leaf, Black Peppercorn, Apple Cider Vinegar, Avocado Oil, Organic Chicken Bones, Ginger Root, Turmeric Root, Organic Beef Bones.
Donuts - Contains Nuts: Almond Flour, White Rice Flour, Tapioca Flour, Baking Powder, Baking Soda, Coconut Sugar, Maple Syrup, Cinnamon, Coconut Oil, Vanilla, Apple Cider Vinegar, Unsweetened Vanilla Coconut Milk, Icing (Cashew, Maple Syrup, Vanilla Extract, Salt).

Semi Raw Taco - Contains Nuts: Walnuts, Cashews, Sunflower Seeds, Smoked Paprika, Cumin, Chipotle Chili, Garlic, Apple Cider Vinegar, Purple Cabbage, Kale, Carrots, Watermelon Radish, Avocado, Cilantro, Cassava Tortilla, Spicy Cashew Queso (Cashew, Garlic, Smoked Paprika, Tapatio Hot Sauce, Nutritional Yeast, Unsweetened Coconut Yogurt, Apple Cider Vinegar).
Meals - Contains Nuts: Wild Arugula, Carrots, Purple Cabbage, Watermelon Radish, Cherry Tomatoes, Avocado, Brussel Bacon, Almond Feta, Herbed Goddess Dressing, Kelp, Basil, Cilantro, Parsley, Garlic, Spirulina, Cashews, Pumpkin Seeds, Nutritional Yeast, Extra Virgin Olive Oil, Almond Parmesan, Tri-Colored Quinoa, Roasted Sweet Potatoes, Kale, Arare, Toasted Almonds, Red Pepper Flakes, Lemon Tahini Dressing.

Add On - Donuts: Almond flour, White Rice Flour, Tapioca Flour, Baking Powder, Baking Soda, Coconut Sugar, Coconut Oil, Maple Syrup, Vanilla Extract, Salt, Apple Cider Vinegar, Unsweetened Coconut Milk. Glaze: Cashew, Maple, Vanilla. Flavoring: Cacao, Goji-Berry, Honey, Lavender, Salted Caramel.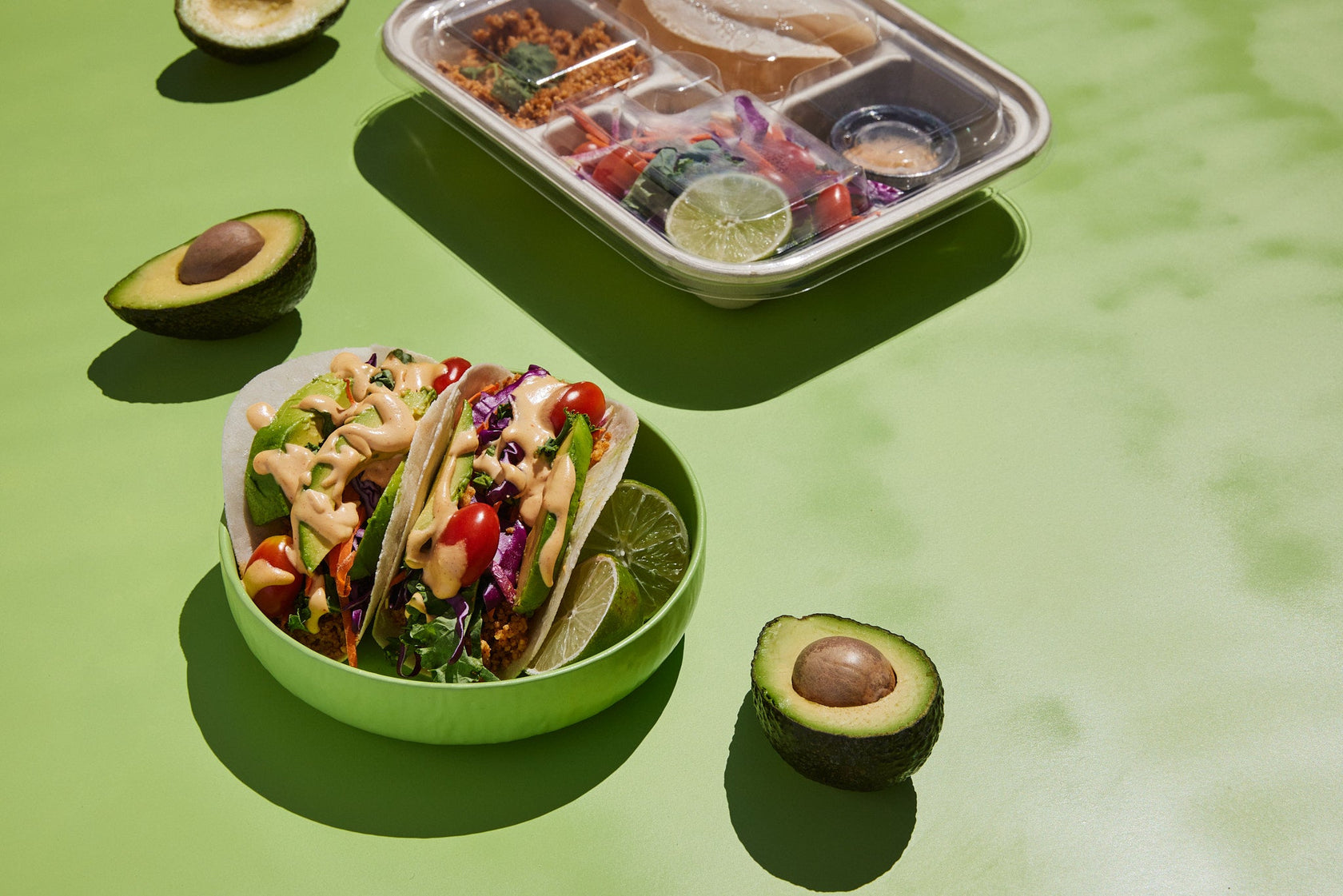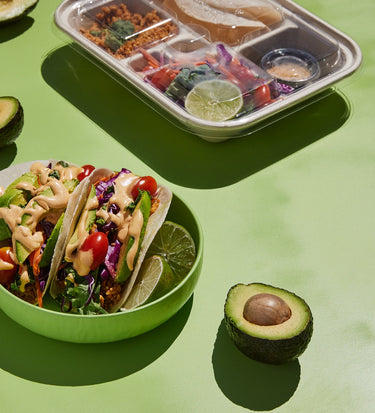 Your week just got a whole lot more delicious. 5 days' worth of ready-to-eat meals prepared by our chefs using only natural & seasonal ingredients.
* This program is not intended to diagnose, treat, cure or prevent any disease. We recommend that you consult with your doctor prior to starting this program if you have any medical condition or are taking any prescription medication or nutritional supplements. We do not recommend the Signature Detox Program if you are pregnant or breastfeeding. See all ingredients
Body BENEFITS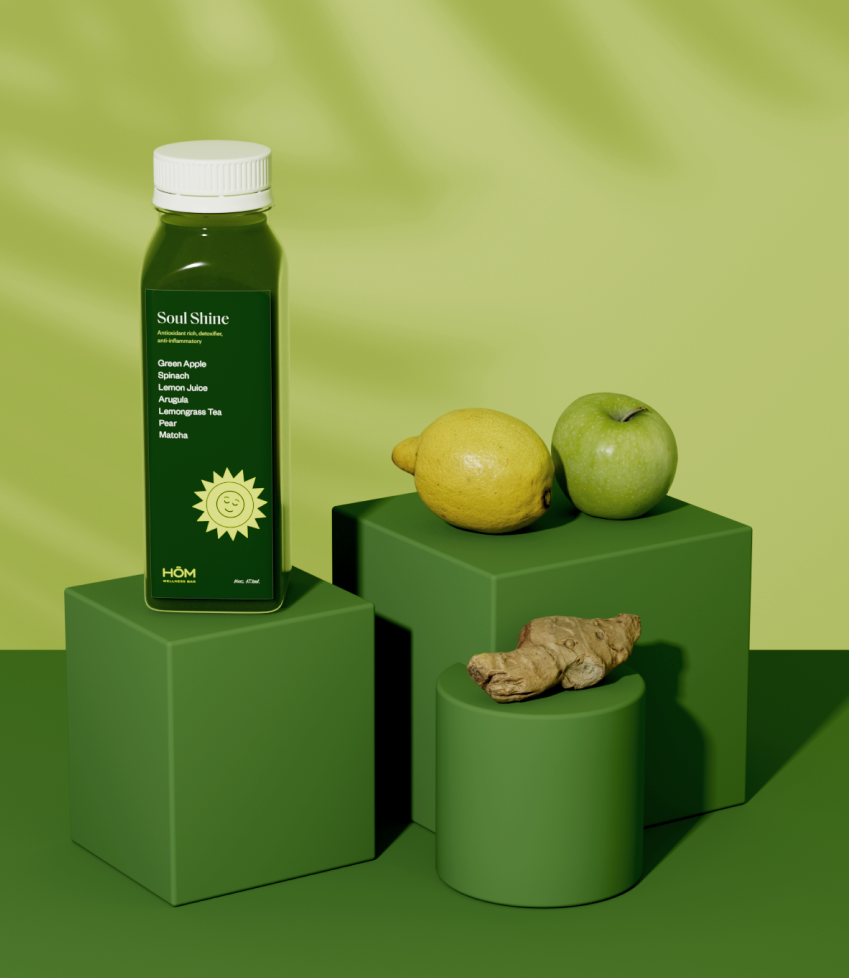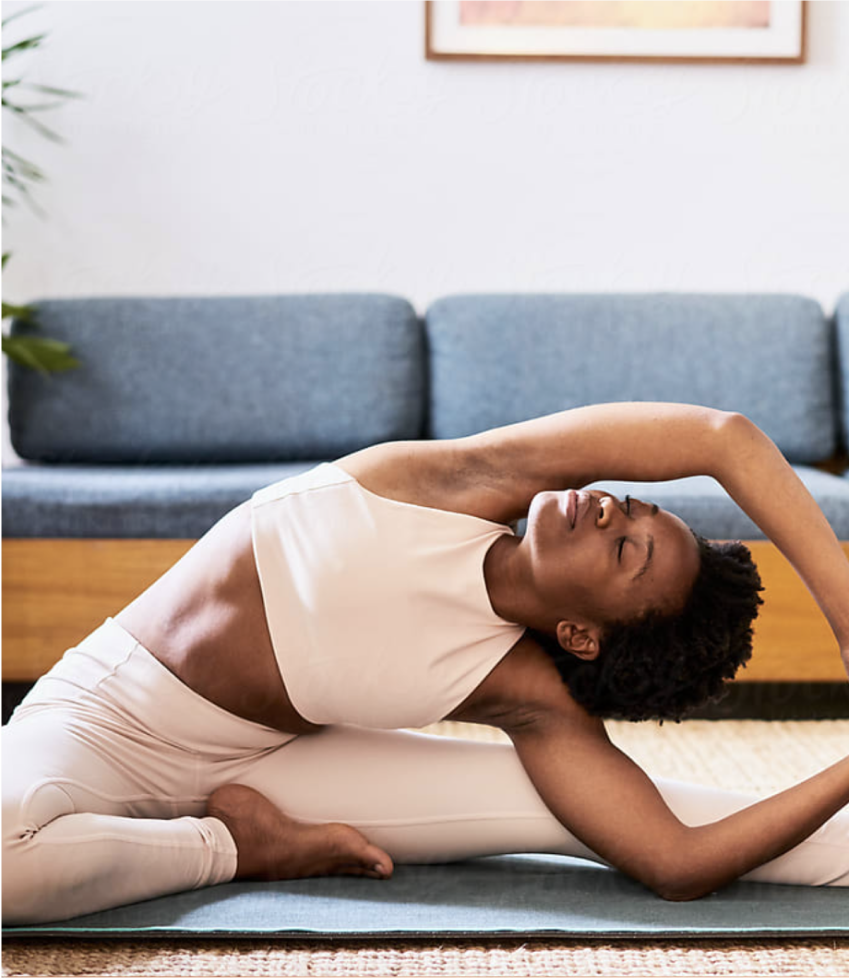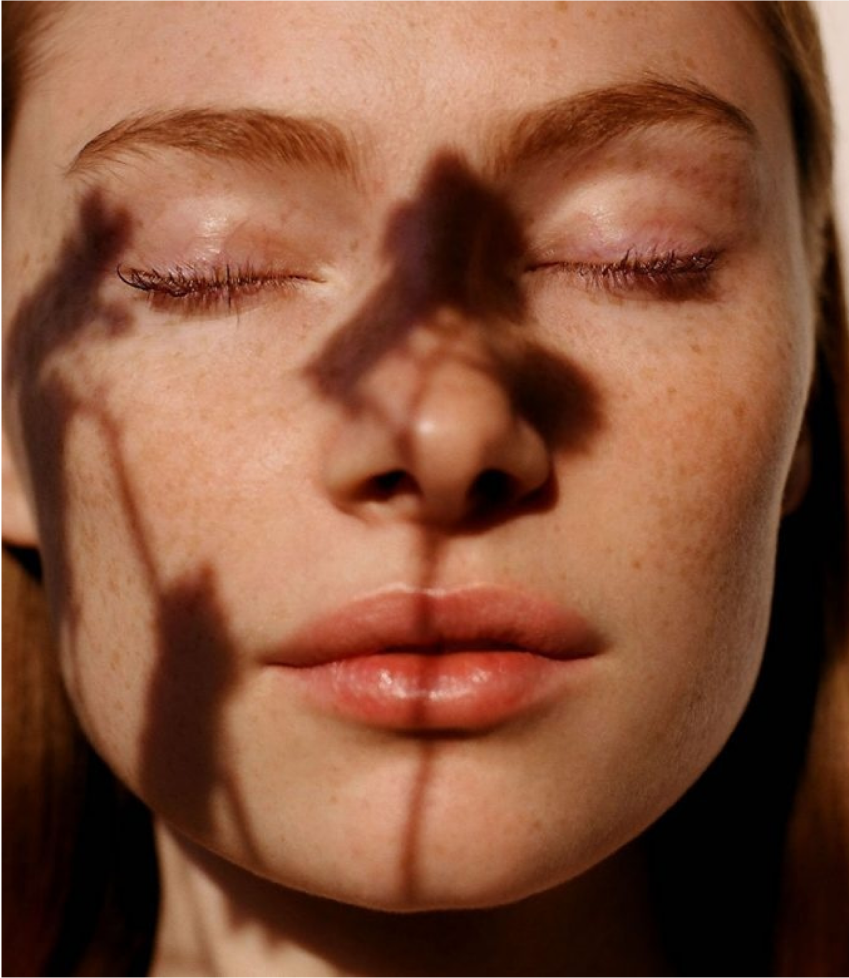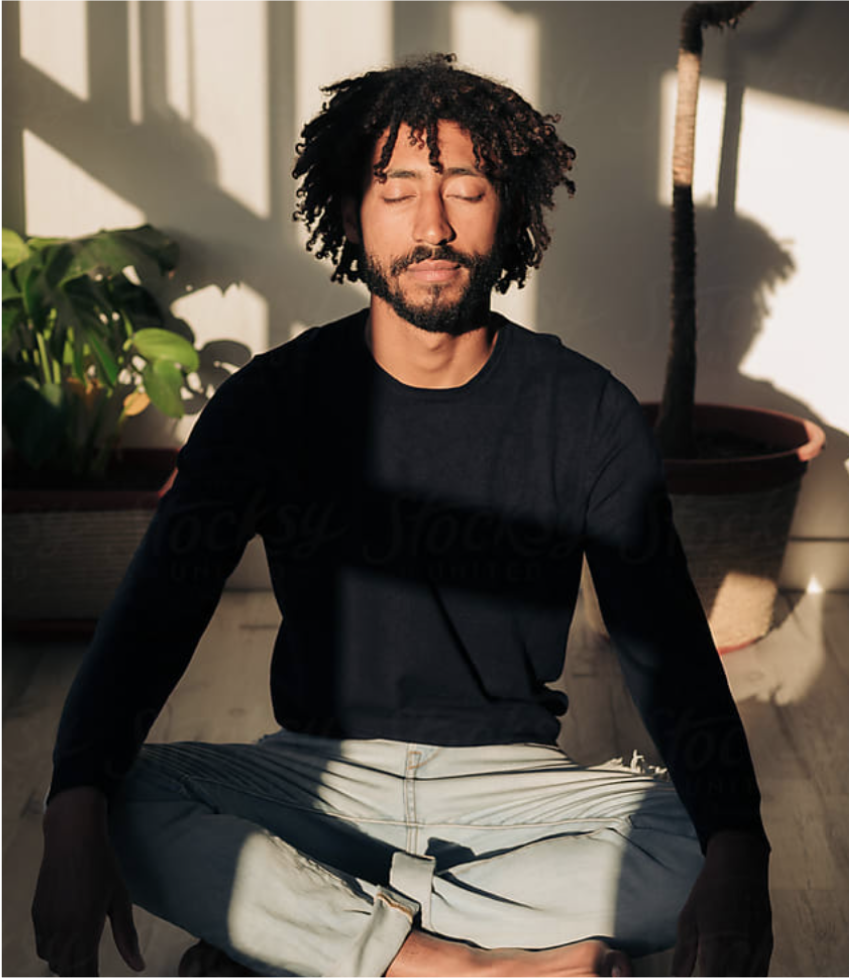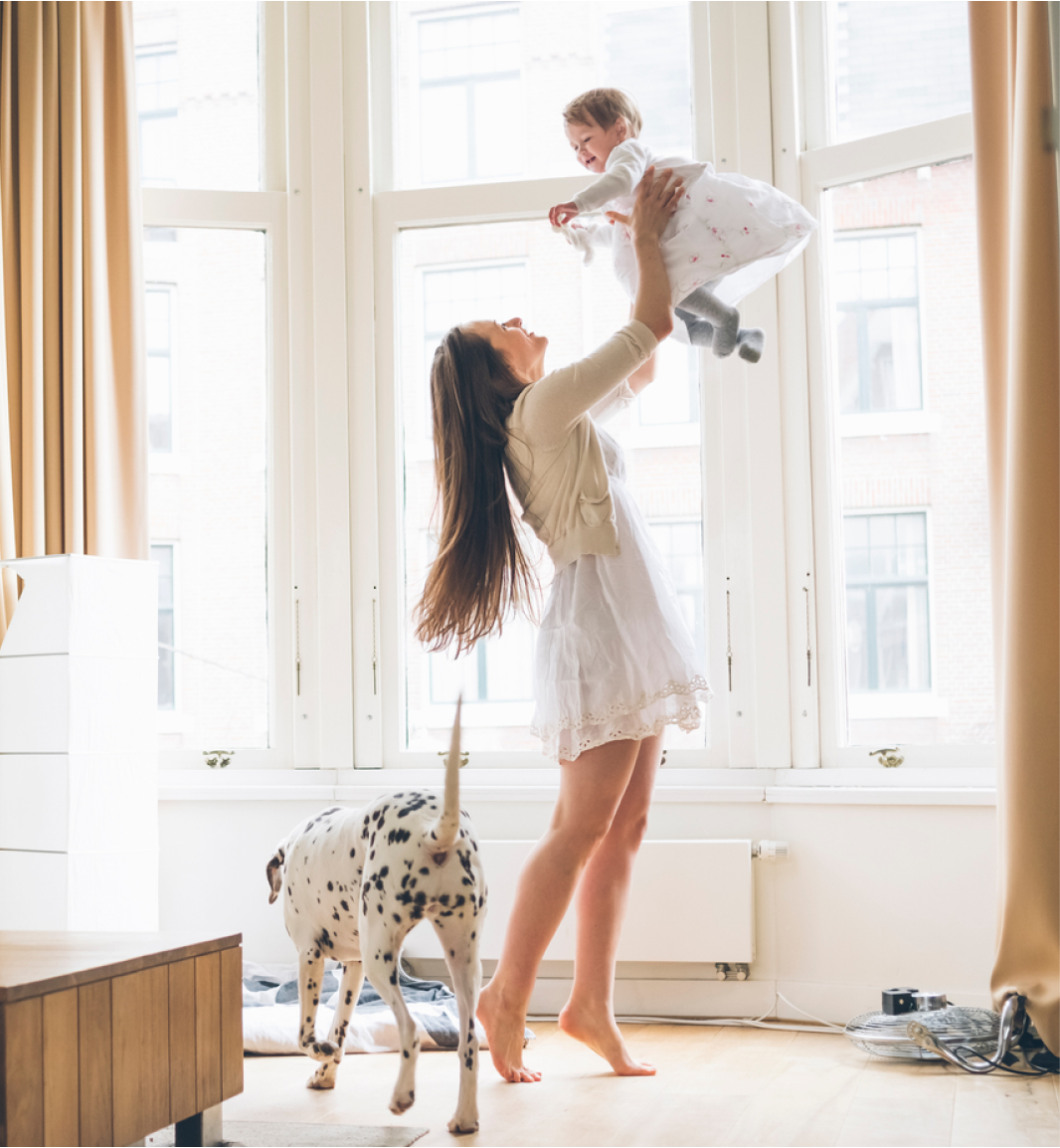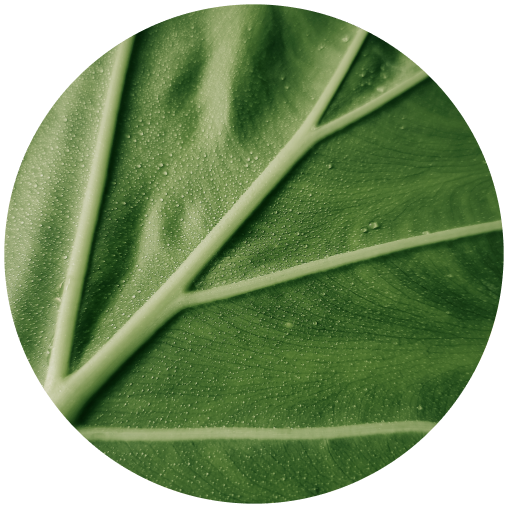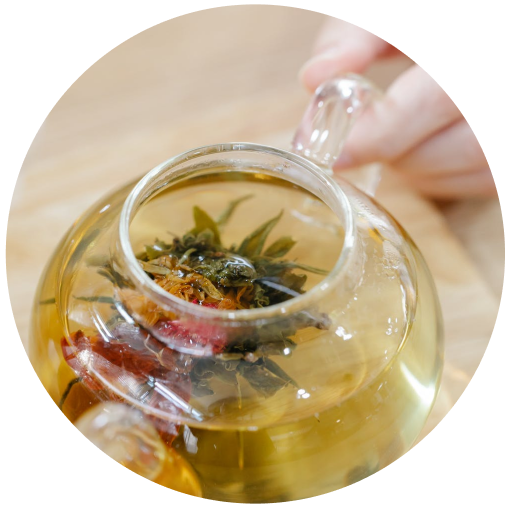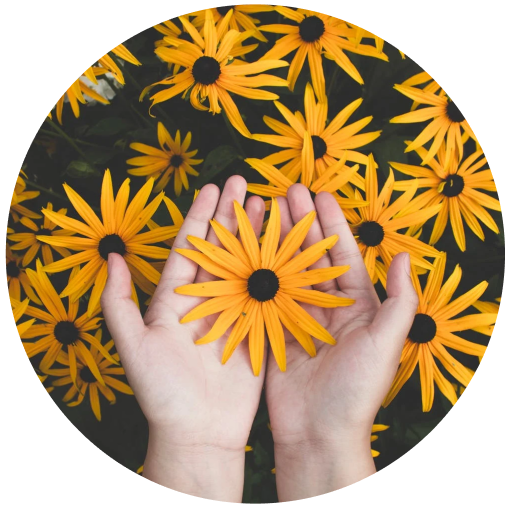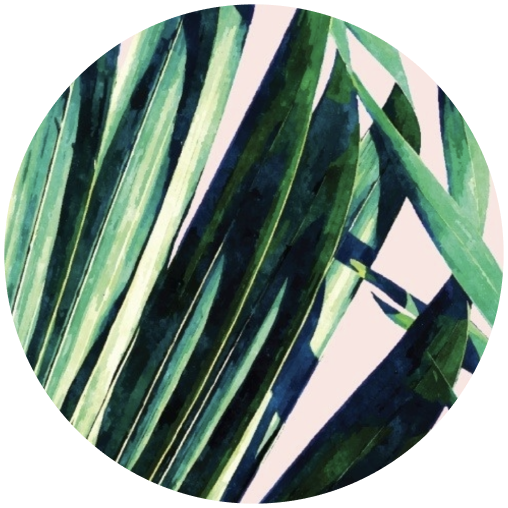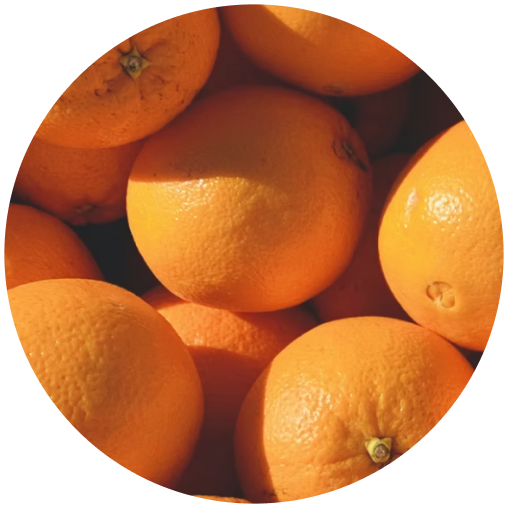 Immune Booster
Increasing our immunity is more important now than ever. Our body's ability to fight germs is imperative to us being able to survive, let alone abundantly thrive like we desire. Your body will thank you for incorporating these immune-boosting recipes.
Better Digestion
Hippocrates said "All Disease Begins in The Gut." If our microbiome health isn't taken care of, our overall wellness will begin to crumble. We've designed the Detox Box to support your digestion with dense nutrition coming from the over 22 different fruits and vegetables incorporated into the meals alone, to keep things moving along and allow you to feel balanced.
Vibrant Skin
"You're glowing!" It's one of the best and most mysterious compliments you can receive because so much of it has to do with the external reflecting the internal. When you follow our Detox protocol, not only will your body be flooded with the dense nutrition to fuel your skin cells, it'll also release the toxins that have been contributing to the greater appearance of less vibrant skin.
Mental Reset
Sometimes life gets crazy & we make choices that we aren't necessarily proud of or aren't in our best interest. It's easy to go straight to the guilt and shame cycle, but you don't have to burden yourself like that. One of the beautiful things about the Detox Box program is that it gives you the opportunity and the tools to give yourself grace and start again, wiping the slate clean for your much needed (& deserved) mental reset.
Increased Energy
We know you're exhausted. You're not alone. Lack of energy has many accomplices, such as poor nutrition, being sedentary, lack of sleep, dehydration, stress, etc. One of the fastest ways to gain energy is through eating high-vibrational foods like the ones in our Detox Boxes. They flood the body with micronutrients, phytonutrients, vitamins and minerals that allow the body to function optimally and give you the youthful energy you crave!
The Detox
Experience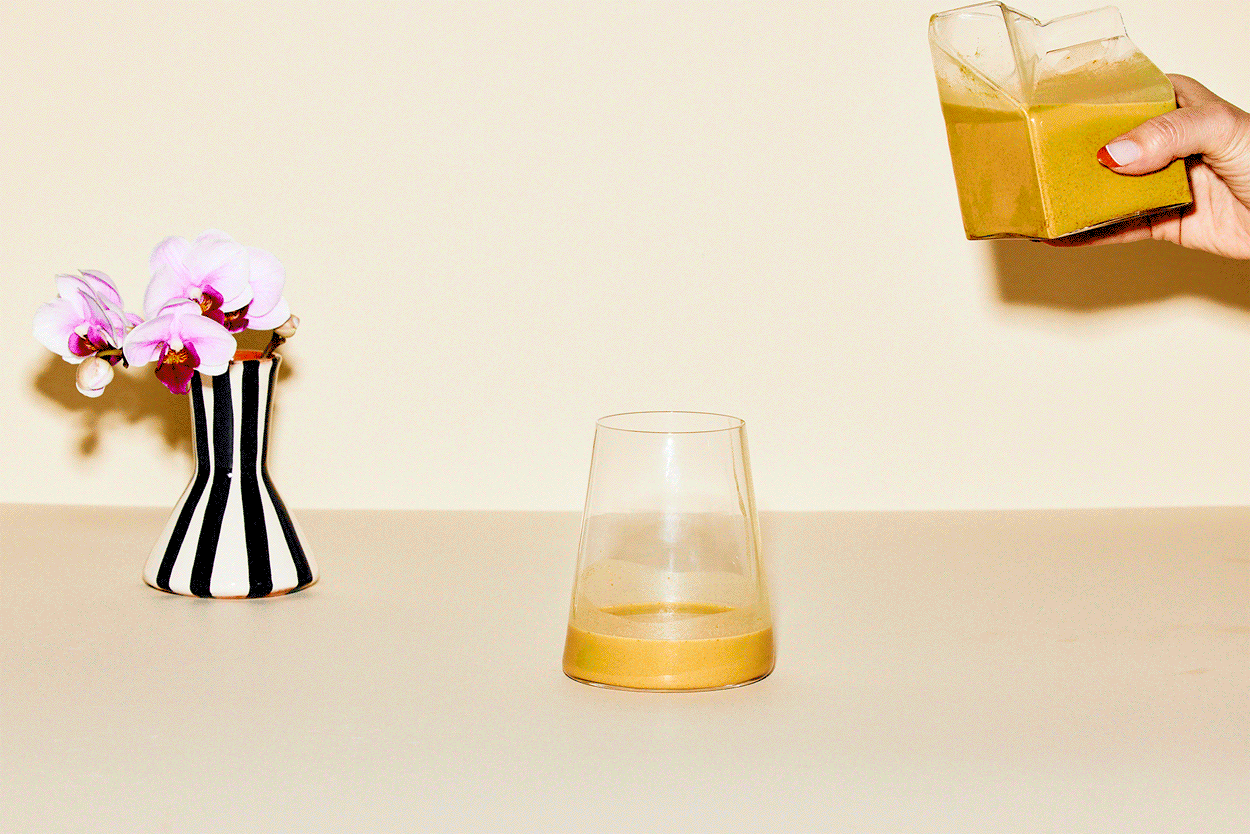 RADIATEFROM within
Our 5-day signature Detox Box contains fully prepared plant based meals, detoxing juices, healing broths and custom teas to cleanse, soothe and restore yourself from the inside out. Food is medicine, that is why our meals are all organic, plant-based, gluten-free, dairy-free, and non-GMO.
10
Nutrient dense, fully prepared, chef-curated meals in each detox box
22+
Different antioxidants & minerals for the biome
5
Unique superfood juice blends packed with antioxidants
24
Opportunities to detoxify & destress your body in 5 days
Everything In Your Detox Box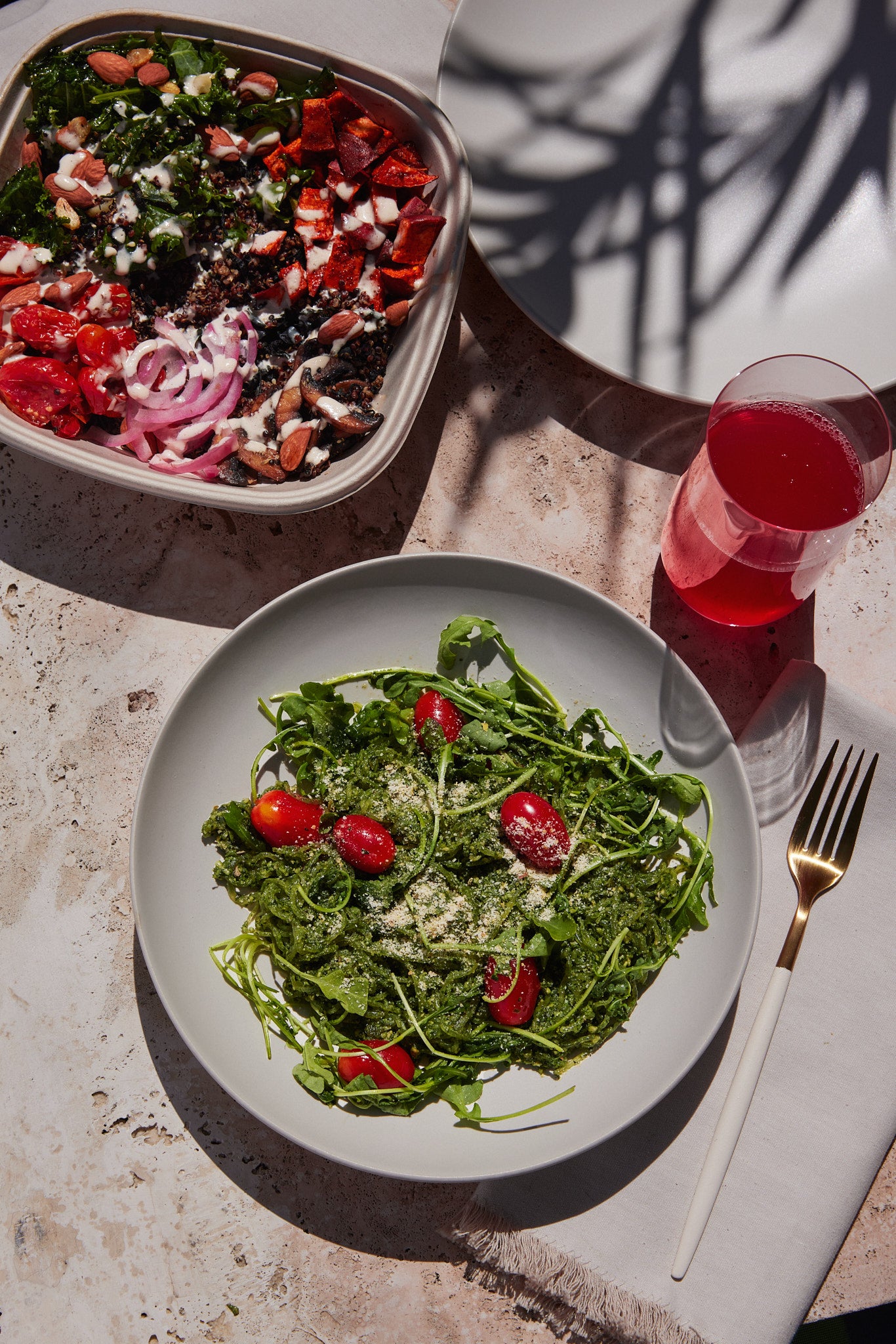 Organic, Delicious
Plant-Based Meals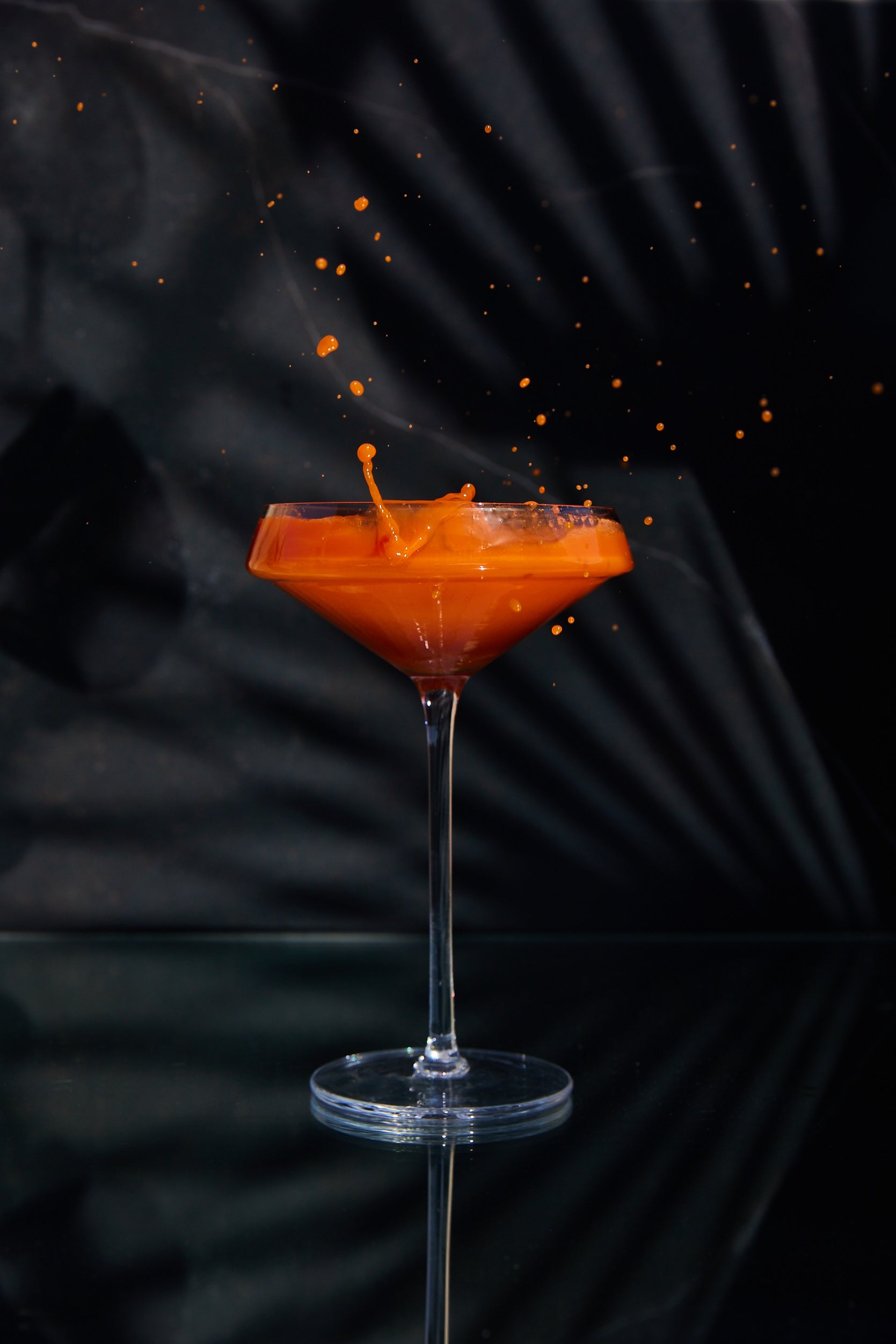 Restorative & Healing
Cold-Pressed Juices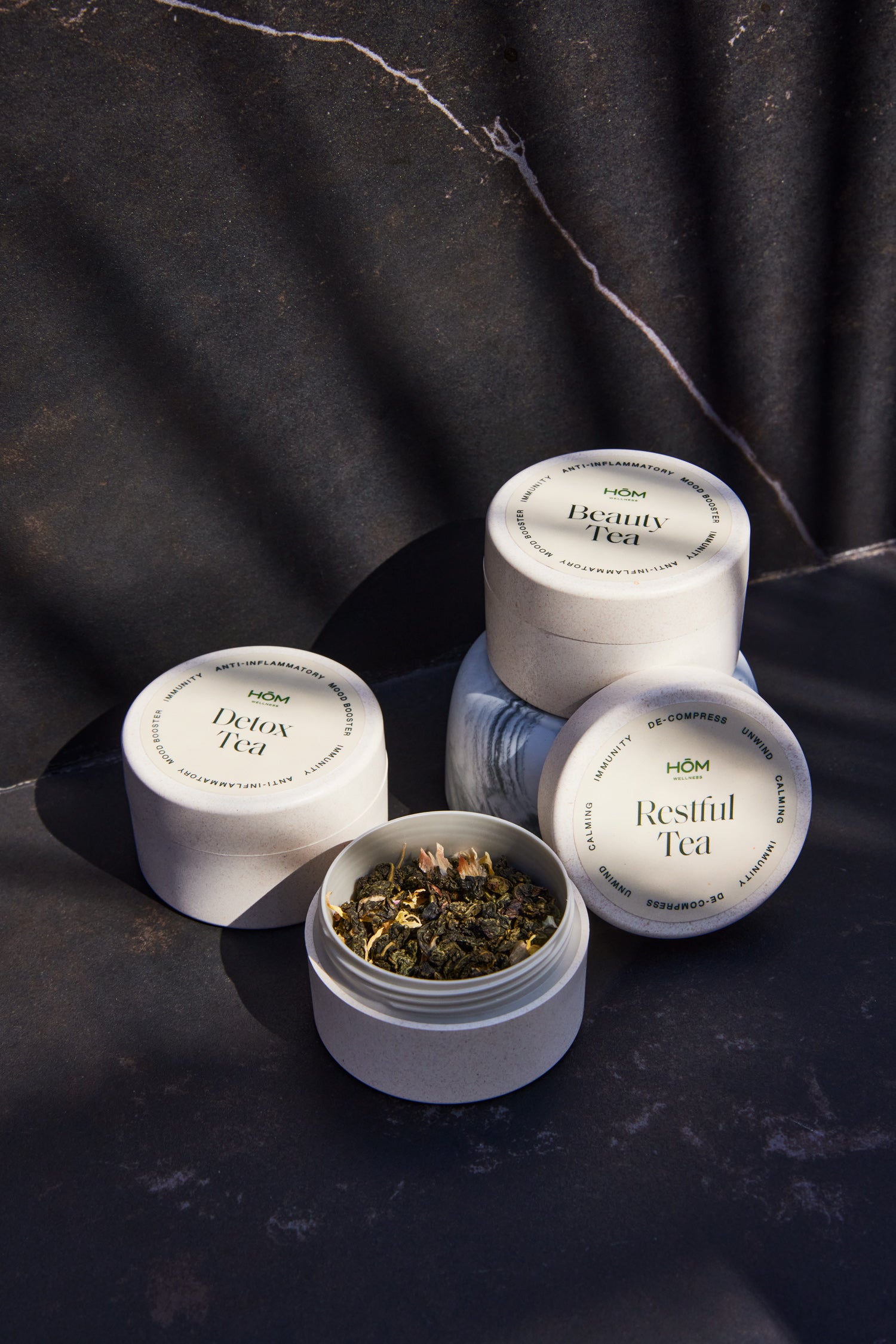 Nutrient-Rich Herbal
Teas & Elixirs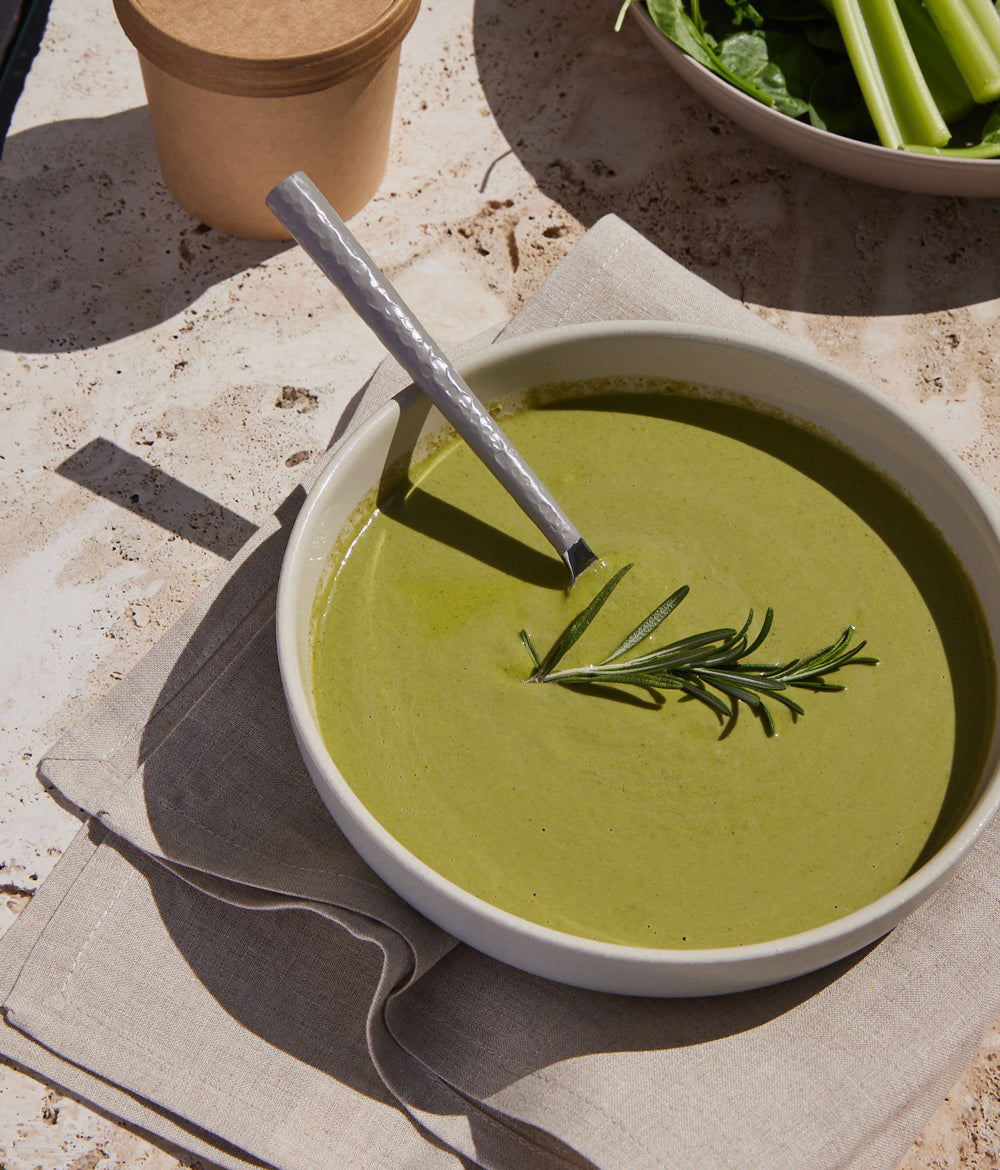 Heart Warming
Soups & Medicinal Broths
What
People are
saying
Some rave reviews
5/5 ★★★★★
"This is the best I have felt in years ❤️ HŌM helped me feel like me again"
Sammy C.
5/5 ★★★★★
"Everything was truly delicious, I felt satisfied for once while doing a detox 🍎 🥗 and not deprived or starving."
Randy Marshal
5/5 ★★★★★
"Talk about delicious 🥬 each day is different and had me wanting more."
Bhavna D.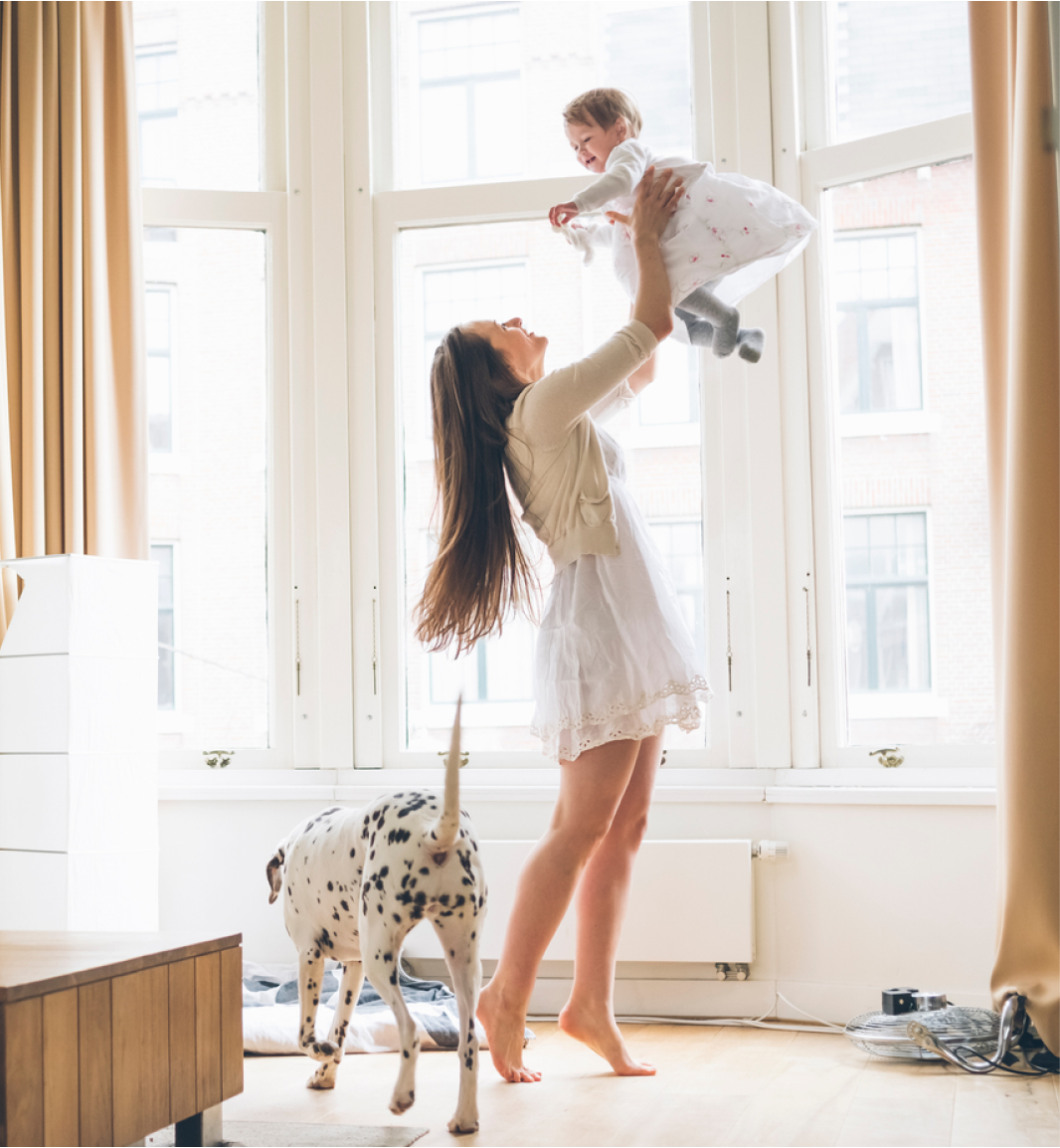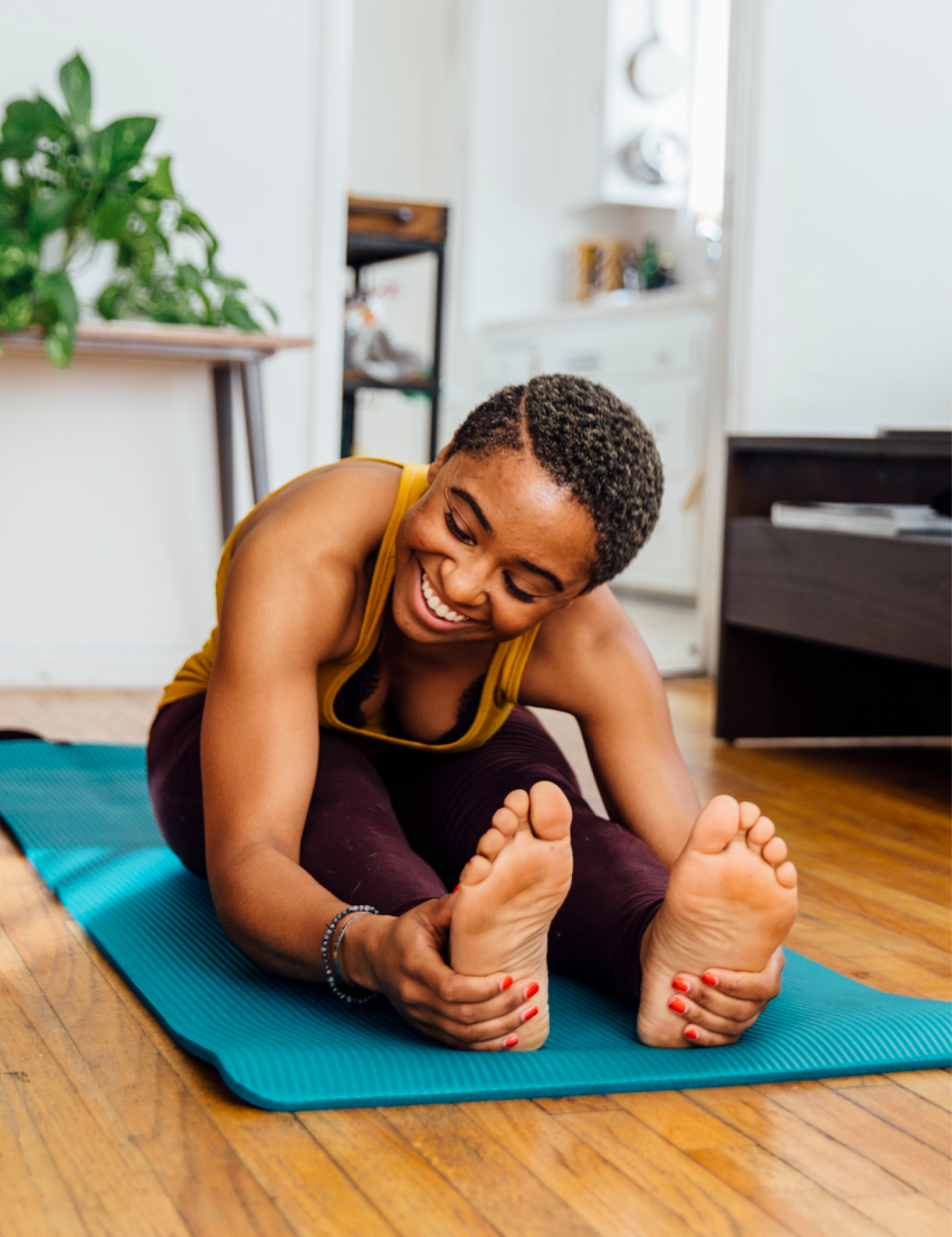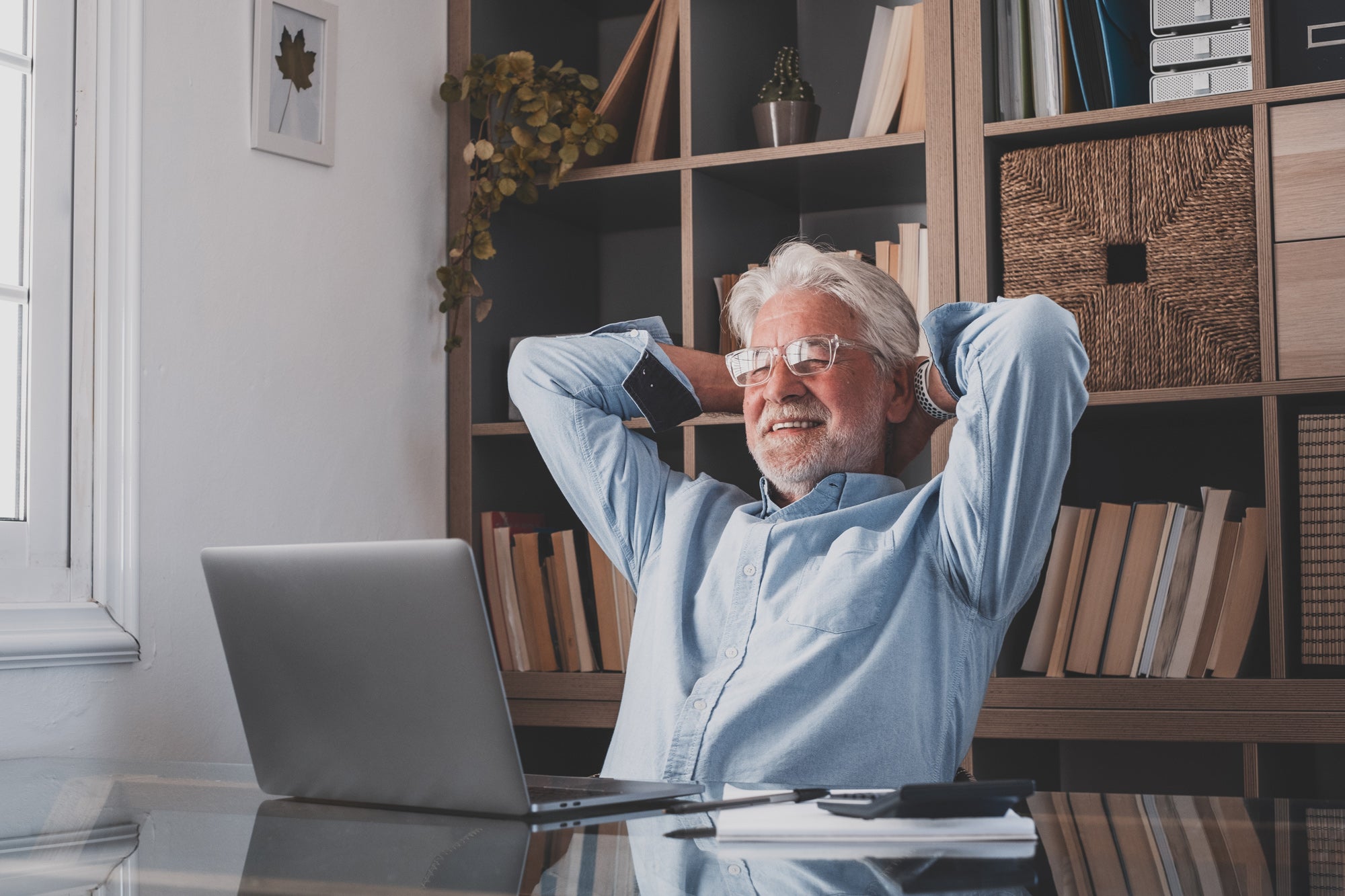 Frequently Asked Questions
How does the Detox Box ordering work?
Our Signature curated detox start every two weeks begining on Tuesday, designed to enrich and work with your schedule, not against it. We offer our cleanses this way to allow our chefs to curate each box for all our amazing customers. Simply choose which day you want to start your cleanse, then sit back and relax while our chefs take care of you for the rest of the week. You'll restore from the inside out, and be glowing and feeling your absolute best in no time. We do not offer exceptions to these start times and dates.
Where do the ingredients come from?
We source all of our ingredients from local suppliers and farms that use health-centric, sustainable agricultural practices to ensure peak freshness, and optimal flavor.
When Will My Detox Box Arrive?
Within 24–48 hours of your expected cleanse start date.
Are HŌM Products Allergen Free?
No. Several of our meals do contain nuts, such as cashews, walnuts, and almond flour. If you have an allergy, please be aware that all of our food is made in a kitchen that processes nuts and tree nuts.
What are the benefits to HŌM products?
We're here to dispel the myth that achieving wellness is about changing every aspect of your life to become who you want to be. All of our products are designed to boost your immunity, reduce bloating & inflammation, help digestion naturally, increase your energy levels, and leave your skin feeling vibrant and clear.